Klick on photos to look at them in a bigger version – very recommended for this post! 🙂
Monday, 27.February 2017
We took this Monday very slowly, packed up our stuff and chilled loads, in the evening I cooked a big pot of curry and we continued watching our Norwegian series.
Considering the time I set my alarm for, for the next morning (4:40), I went to bed quite early.
Members of our Lofotencrew:
Daniela (🇫🇮)
Linda (🇨🇭)
Mary (🇮🇪)
Markus (🇦🇹)
Micaela (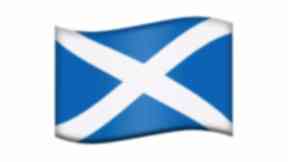 )
Aisling (🇮🇪)
Tessa (🇳🇱)
Tess (🇳🇱)
und mir 😀 (🇦🇹)
Tuesday, 28.February 2017
When my alarm rang at 4:40 I was admittedly not very enthusiastic but I gathered myself quickly and  – let's go!

After a quick breakfast we took our stuff and made our usual way to the bus, which was – suprisingly – even on time!
After only five minutes we were at the airport and waited for of our first flight (to Oslo, you cannot go to the Lofoten directly from Stavanger…). If you only have hand luggage, everything goes much quicker, I am totally not used to that … 😄
On the first flight most of us fell asleep right away, I am unfortunately not able to sleep on an airplane…
Because we are so nice, the ones of us who were still awake, started taking pictures of our sleeping friends which led to this hilarious snap shot of Linda, who woke up in the exact moment I took this picture…. 😂
On the airport in Oslo we only had 40 minutes, so we quickly went to the toilet and boarded the next flight right away.

After about an hour we started descending to the Lofoten Islands and I quickly realised that this journey will be worth every cent of the 300 Euro I paid for this flight. Considering only the view I had at this moment. (Ok, while it was really, really beautiful, 300 Euro for just this view would have been a bit much, but this was just the beginning…)
This slideshow requires JavaScript.
On the Lofoten (to be exact: on the airport Harstad/Narvik)  we were greeted by blinding sunshine, but it was noticeably more cold then in Stavanger (which makes sense, as we were ca.2000 km further up north).
Right away we made our way to the car rental where we had reserved two cars, because driving would really be the only option to get around on the island.
As soon as we and our baggage was safely stored away in the cars we began our drive towards Stamsund, where our Airbnb cabin was waiting for us. There were 3.5 hours drive to be expected.
The streets were all icy and full of snow, but because our tires were spiked with metal parts, driving felt save and normal.
While driving we already saw a lot of spectacular views, bodys of water, smooth as mirrors (Lakes? The sea? Fjords? We were never really sure…), it was almost too beautiful to be true.
We had our first stopover at a nice tourist spot (the name of which noone of us has written down…) right beside a lake (?) where a lot of fishing boats were cruising about, bringing their catch to land.
From there we drove to our first big stop:
Svolvær.
Svolvær is the biggest town on Lofoten with approx. 4487 inhabitants.
Firstly we stocked up on basic groceries for the following four days. Fruit, vegetables, bread, pasta, porridge, the usual. 🙂
After that we went to a tourist center, where we recieved the news that we would not be able to go through with all the hikes we planned to do, because at this time of year it was far too slippery with all the ice and snow, and we would put ourselves into way to much danger if we were to climb up any hill.
A bit dissapointed we did a little walk around town  before we got back into our cars and continued our way.
Our next stop was Henningsvær, a fishing town in the west of Lofoten. The smell of fish was immidiatly noticable after we left the car.
No matter where we stopped, the possibilities for pictures seemed infinite. If it would have been warmer and we would not have been so curious to see where our drive would lead us, we would probably still be there, trying to find the perfect angle for the perfect picure! 😃
And soon we were on our way again. From here on we had no fixed plan to stop but wanted to get to Stamsund as quickly as possible because we were fairly tired and travelling for almost 12 hours at this point.
When we saw the sunset though, of course we had to stop for a little while and have a little photoshoot…😄
On hour to go from there, which went by really quickly.
The owner of our cabin welcomed us warmly and showed us around immediately, we had a kitchen/living room (which even had a dishwasher, how luxurious!), two bedrooms, one bathroom and on the "attic" there were four matresses to sleep on.  The cabin was truely lovely, if a little bit small for nine people but it was alright for the three nights.
As soon as everyone had found a spot to sleep (I picked one of the matresses upstairs) and got settled in, we started preparing dinner. We had loads of pancakes, seeing as it was Pancake Tuesday!
With our bellies full and after a mini round of Pictionary we fell into our beds and I fell asleep right away.
Wednesday, 1.March2017
After we had breakfast, we hit the road for our tour of the island.
First stop: Ramberg.
Ramberg is a beach in the south of Lofoten Island. Located directly at the beach there is a kindergarden which we all really loved and random Fact: There was a sink in the middle of the landscape. I mean nice place to brush your teeth/do the dishes, but…???
On the beach we were frolicking like a flock of young deer and enjoyed the salty air, climbed on the rocks and just had a lot of fun.
The water that pooled at some places on the beach was impossibly clear and clean and the multicoloured sand formed patterns on the ground.
Of course we had to take a bunch of group pictures, some were more sharp then others… 😅
On the road again we soon discovered that the Norwegian radio had some good songs, but the 10 same songs seemed to keep playing in a loop… at least we got to brush up our Norwegian knowledge with a song then:
(Høyt over Oslo [Heit over Uslo] – High over Oslo
The chorus means something like: "We're floating high, high over Oslo…")
Next stop: Å. (Say: OOOOO).
Yes on the Lofothen there is a town that is called Å.  Just Å. O.
Å  is located on the far west end of Lofoten and is the "end" of the island, the last town.
On the very end of the road there was one of this wooden racks, you could see on the side of the  road all over the island. We questioned ourselves for a long time, what this could possibly be  (torture devices?) until we finally got it: it is a device to hang up fish heads to dry. Of course.
The fish heads get hung up here from the beginning of the season (January) and taken of at the end of the season (June), put on ships and brought to Africa where they will be used to cook soup.
How should I say this – the smell was now, in the beginning of March,  already pretty…pungent, I really didn't want to imagine how this would smell in June.
Å  basically is a "musems town", which means there would be a big fishing museum and a cute bakery etc., but March is in the middle of winter here, so everything (except for a souvenir shop) was closed down.
Didn't matter to us, we explored the town by ourselves and found a silently screaming fish and a smiling house amongst other things! ☺️
Back in the car we made our way to our next destination, Reine, and on the way there stopped at a bridge with the nice name "Djupfjordenbrua" to take some pictures.
Reine lays in the south of the Lofoten and is a little village with about 300 inhabitants. Even though it is a very, very small village, Reine is one of the tourist hot spots on the Lofoten, as it is located at the bottom of the mountain "Reinebringen" – a mountain with the height of 448m with a stunning view down on the island.
We would have really, really liked to get up on that mountain, we also had good equipment, but we still thought it was a bit too risky, especially because even the tourist bureau told us to probably not climb a mountain…
It was still very beautiful and you could really see why this little town is one of the most popular scenery.
Our next stop was Hamnøy, a – surprise, surprise – small fishing town, located on the side of a lake.
The lighting there was amazing and in the water there were floating a lot of small little floes drifting around, which really fascinated me because now you really had the feeling of being close to the north pole, to experience the polar sea. (Okay, this sounds a bit stupid, I hope you get what I'm trying to say! 🙂 )
On the way to our next destination we saw a building on the side of the road, entirely made of stones, and we thought this might be some historically releveant, interesting ruin, but no – it was just a round building, entirely made of stone.
Walking there Mary (without being successfull) tried to defy gravity, so at least we got a funny picture out of it.
Skagsanden beach was one of the most beautiful beaches to me, I think it was the combination of these pale colours, of white and a light blue of the sea and the snow, to the many shades of grey (see what I did there…) of the rocks rising behind us.
In the sea we could even watch a guy who was surfing, struggeling with the waves and himself.
I really liked this place!
Our last two stops for Wednesday was a little  borough with the name Nusfjord, which was surrounded by mountains and the sea/fjords from both sides.
Here we saw again these stereotypical red houses but also some bright yellow ones.
Nusfjord is a historycal little village, it most likely was already inhabited by 400 a.d.
We then went back to our cabin to warm up a bit and have dinner. We always cooked together, as it was a lot easier then everyone cooking dinner for themselves.
Because the forcast for the northern lights was quite good for this evening, we went on a little stroll after dinner, out of our little town, away from the lights, and after approx. 1 km we indeed started to see a light shimmer on the sky. Because we really weren't that sure if this was in fact a northern light or just our imagination running wild , I just took my camara and pointed it towards the sky on chance (Generally northern lights are more visiable on pictures). And believe it or not – it was a northern light.
So the following picture is my first photo of the northern lights, it is not very good and quite shaky, but…!!!!!!
We quickly ran back to the cabin to get the cars and drove a bit further up on a hill, where I just walked in a field of snow and randomly tried to make a lot of pictures. (The photos of this evening are probably best looked at in a very dark room, because you are not able to see them very clearly here, but believe me – I was happy! 😅)
Back again in our cabin, we hung our things up to dry and quickly got into bed.
Thursday, 2.March 2017
After breakfast we split into two groups: Linda, Markus, Tessa and Tess had booked a kayaking tour, while Daniela, Aisling, Micaela, Mary and me got on another road trip to soak up as much as possible of this beautiful island.
At first we took a little walk around "our" town and discovered the surroundings. After about five minutes we found a rock, on which we climbed and from which we had a beautiful view on the sea and the landscape.
Up until this moment I always thought it was a bit weird or silly when peopke said they felt so small and irrelevant comparing to th rest of the world (in a positive way), as if nothing but this moment is important, they were in awe of nature.
And(oh, kitsch)… now I know exactly what they mean. It was just so beautiful and calm and far and big and I felt small and all my worries, thoughts and problems were so far gone.
We then went by car to several beaches, first of all Myrland beach.
Here there were a lot of natural pools, formed between the rocks, containing crystal clear water, where we could observe all kinds of water plants.
Next we stopped at a glass hut in vikten and had lunch at the neighbouring beach.
Our next stay was in Ballstadt, another fishing village, where we had a little toilet break and bought groceries for dinner.
In the middle of this town there was  big hall (a boat workshop) which was beautifully painted.
Haukland beach:
This beach is kind of split in two, so we first were on one side where we enjoyed the sun for a while.
On we went to Utterkleiv beach, before we drove to the second part of Haukland beaches.
There we met up with our kayaking group and drove home together.
Our plan for this evening consisted of making dinner, then having a bit of a rest and then go out at about 10 to look for northern lights again.
After dinner Aisling went outside for a bit because she wanted to go on a walk, but after only two minutes she came back very excited and told us that the northern lights were very visable right now.
So we just threw on our clothes and ran outside. And indeed – you could see them way stronger then the evening before, so we walked up the streets for five minutes, back to the rock we had visited in the morning.
It was hard to find the right balance between staring up the sky in awe and taking pictures, so I just threw myself into it without caring, I stepped into puddles and somehow didn't care at all because what was happening above my head was more than worth it.
Even if you can see the lights way better on pictures – it is not really comparable with the "real" experience…
The northern lights were dancing above us and it was truly incredibly.
This slideshow requires JavaScript.
Some of the pictures are unfortunately quite blurry because it was not too easy to figure out the right settings on the cameras…
Friday, 3.March 2017
We took this morning quite slow, we "slept in" (we were all awake by 8 anyways 😄), had breakfast, gathered up our things, cleaned and enjoyed the sun while taking some photos in and around the house.
After we put our stuff into the cars and got on the road to Borg, where there is a viking museum.
The exhibition itself was not that great, but outside they had recreated a viking hut, where we could try on a chain mail for example and all of this was great fun.
After the viking museum we did the same thing we did the last days and visited two beaches:Tangstad und Unstad.
Our last outdoor stop for this day (and this trip) was at a beach in a village called "Eggum".
We had marshmellows, sausages and dough for stickbread with us and because we had two girls of the course "Outdoor Education" amongst us it didn't take long until we had a nice campfire going.
With the sunset in our view we grilled our food over the fire and that was an amazing ending to this great trip!
When the sun had set, we had put out the fire and packed up our things we made our way, now stinking of campfire, to the "capital"Svolvær gemacht, where we filled our bellies with Pizza after a little walk around town.  We even treated ourselves to dessert, because we spent way less money throught the week then we thought.
I have to say I don't think I've ever seen anyone so happy at the sight of a banana split as Micaela was… 😀
After a while of nice and cosy chatting in the pizzaria it was finally time to get on the way to the airport, there still were three hours of driving ahead of us.
I got behind the wheel voluntarily for all of the three hours and I have to say, I really liked driving.
On the way we stopped a few times, hoping to see the northern lights again but we didn't get lucky.
At the lovely temperature of -18 degrees Celcius we got to the airport at around 1, gave back the cars and got ready for a loooong night.
Some got cosy on the baggage claim belt and fell asleep right away…
…others didn't get so lucky with falling asleep and instead just stared into the void…
…others just made the best out of this situation and their broken sunglasses.
At 6 o'clock it was finally time to board our flight to Oslo and from there we got straight in the flight to Stavanger and then to bed.
It was truly a beautyful, beautiful trip and one of the coolest things I have experienced yet.
*all pictures maked with "D" were taken by my friend and incredible photographer Daniela Streng.